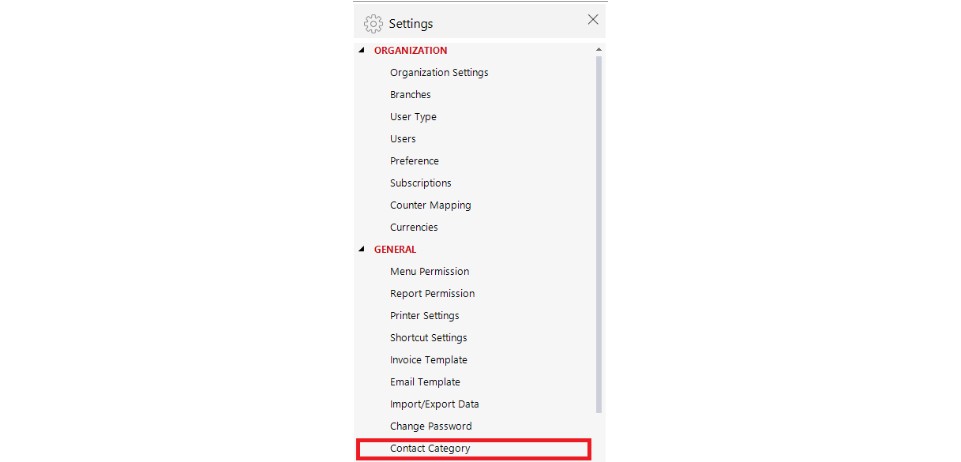 Click on the Settings icon and select the option Contact Category from General head
Then it opens to Contact Category form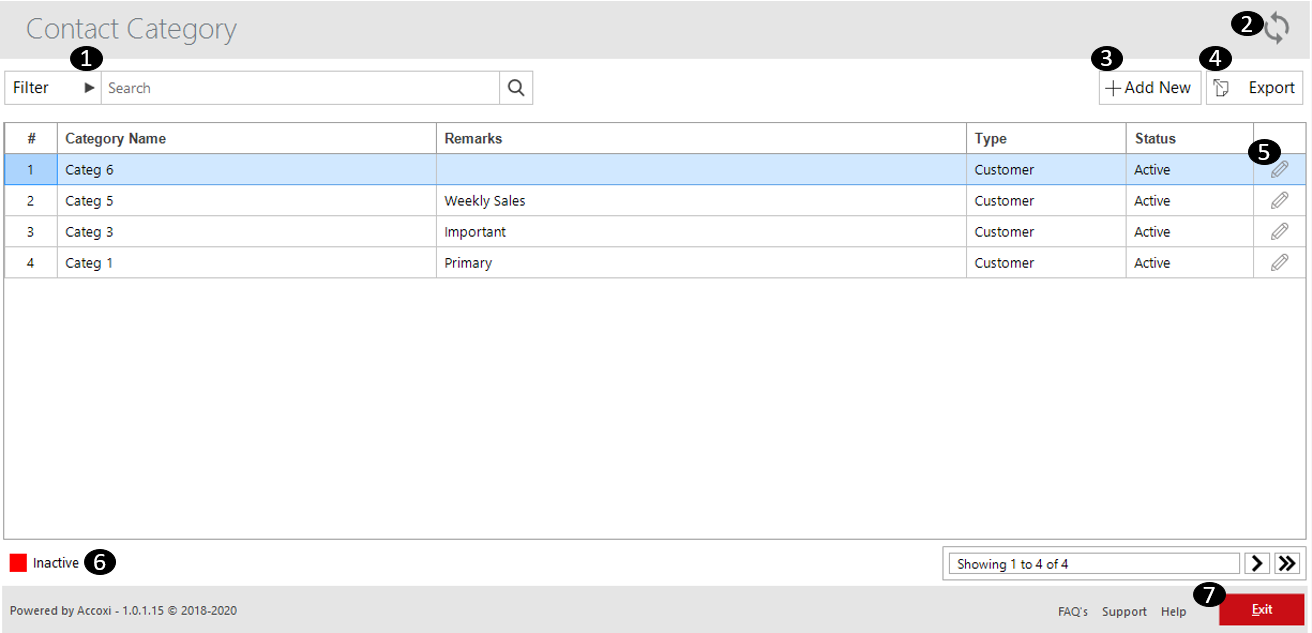 1. Filter
Filter menu enable the user to filter the details of contact category according to category name and category type.
2. Refresh
Refresh option helps the user to fetch new or latest data.
3. +Add New
It is the menu option to create a new category. By clicking on the +Add New option, it opens to new contact category form.
4. Export
The Contact category list can be exported to Excel format. Click on the Export button at the top right corner near the +Add New button. Select the file location and click on save.
5. Edit
Edit menu helps the User to edit or correct the details that are entered in the Contact category and can save again after it.
6. Color Format
Inactive contact category details are shown in color format and red color indicated the Inactive categories.
7. Exit
Click on the exit menu for close the window and to redirect to the previous page.
New Contact Category