Highlights of Union Budget 2019
---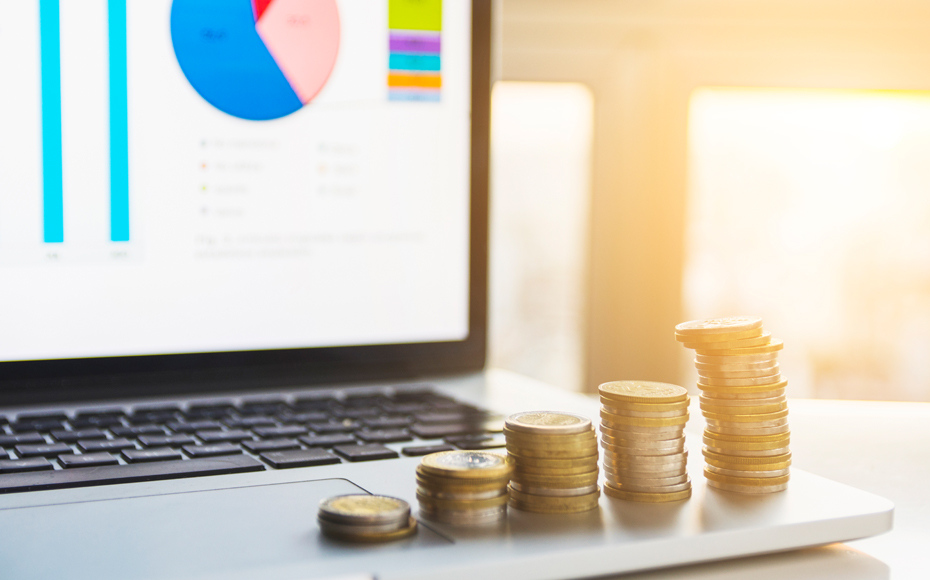 Highlights of Union Budget 2019
The Modi Government after getting elected for a second term presented their maiden Union Budget. The budget was presented on July 05, 2019 by the newly appointed Finance Minister Nirmala Sitaraman. The main highlights of Union Budget 2019 are listed below:
Union Budget 2019
TAX
Personal Income Tax remains unchanged
Excise duty on fuel hiked by 1 rupee
Customs duty on gold and precious items to be increased
3% surcharge hike on income of Rs.2 Cr and 7% on Rs.5 Cr and above
Corporate Tax with turnover of up to Rs.400 Cr lowered from 30% to 25%
Interchangeability of PAN card and Aadhar card for ITR for those who does not have PAN cards
GST council has been advised to reduce tax rate on EVs from 12% to 5%
Duty raised on tiles, cashew kernels, vinyl floorings, auto parts, few synthetic rubber, digital & video recorder and CCTV
HOUSING
Modern rental laws shall be informed to the state governments with the aim of promoting house renting
Rs.1.5 lakh tax relief on house loan for purchase of house up to Rs.45 lakhs
TDS of 2% on cash withdrawals exceeding Rs.1 Cr in a year from bank accounts to bottleneck business payments in cash
MDR charges waived off for cashless payments i.e. no charge on digital payments
EASE OF LIVING
On arrival Aadhar card generation for NRIs
Rs.3000 pension granted for workers from informal sector
TRANSPORTATION
Inter operable One Nation One Transport card for different modes of transport like metro, road, railways etc.
Planning to create MRO (Manufacturing Repairing and Operate) industry
Accomplishing faster development and the delivery of passenger freight services by using PPP
Restructuring of National Highway Plans to create National Highway Grid
Cargo to be carried out through rivers for bottlenecking roads and railways cargo traffic
ECONOMY
Fiscal deficit in FY19 at 3.3% of GDP
Government will start raising part of borrowing in foreign currency
Government external debt to GDP is among the lowest in the world
WOMEN EMPOWERMENT
Women Self-Help Group (SHG) will be extended to all districts in India
A loan of Rs.1 lakh will be sanctioned for SHG women under the Mudra Scheme
SHG women having 'Jan Dhan' account can avail Rs.5000 overdraft facility
BANKING
In this FY, government will provide one-time 6 months credit guarantee on purchase of high rate pooled assets of NBFC summing to Rs.1 lakh Cr
Proposal to provide the PSU banks with capital amount of RS. 70000 Cr
Regulatory authority of Housing Finance Corporations shall be passed over to RBI from National Housing Bank
DIVESTMENT
The current policy of 51% stake in PSUs to be modified
Strategic divestment of selected Central Public Sector Enterprise (CPSE) to be continued
Government targets a divestment of Rs.1.05 lakh Cr for FY20
Government to reinitiate the proposal of strategic disinvestment of Air India
RAILWAYS
Government has decided to allocate Rs.65837 Cr budget and a capital expenditure of Rs.1,60,00 Cr for railways
A new Public Private Partnership (PPP) model to be developed for the betterment of railways
Dedicated freight corridor project to be completed by 2022
Railways are advised to invest more in suburban rail network via Special Purpose Vehicles (SPV)
Government is inferring that the railways will require an investment of Rs.50 Lakh Cr between 2019 and 2030
Government plans to launch huge developments for upgrading of railway stations in 2019
MSME
Start-ups to get more advantage of angel tax
Angel tax will not have to face the inquiry from the IT department for start-ups
Source of funds for start-ups and investor identity can be certified through e-verification mechanism
2% interest subsidy for GST registered MSME on fresh or incremental loans
'Stand up India' scheme will sustain till 2025
Will start new TV channels for start ups
Retail traders with annual turnover of less than Rs.1.5 Cr
Will initiate new payment platform for MSME
EDUCATION
With the idea of attracting foreign students to India, government plans to launch 'Study in India' program
Allot Rs.400 Cr for world class higher education institutions in FY20
Introduce new educational policy
To enhance research studies in the country, National Research Foundation will fund, synchronize and promote the research field
New Higher Education Commission will be formed to focus on higher autonomies
Educational policies shall be revised for the betterment of schools and higher education
For making the youth more competitive, government will instruct the educational institutions to emphasize more on new-age skills like Artificial Intelligence, Internet of Things, Big Data etc.
TOURISM
17 world class tourist spots to be developed in the upcoming years
FDI
Single brand retail sector will have the advantage of local sourcing norms
Government will open Foreign Direct Investment (FDI) in Aviation, Insurance, Animation Visual effects Gaming and Comics (AVGC) and Media
INVESTMENT
With the motto of making more rationalized and simple, the existing KYC norms for Foreign Portfolio Investments (FPI) will be revised
Establish long term bonds for market
Will allow Foreign Institutional Investment (FII) and FPI in debt securities  issued by NBFCs
Long term bonds and specific focus on infra sector by setting up  Credit Guarantee Enhancement Corporation
Proposal to list social enterprises and voluntary organizations under SEBI
To boost overseas fund flows, a merger proposal of Non Residential Indian (NRI) and Foreign Portfolio Investor (FPI) has been put forth
Plan to hike statutory limit for foreign investment in some companies
Credit Guarantee Enhancement Corporation to be set up
Government will take steps to make RBI and SEBI depositories inter-operable
SEBI will consider increasing minimum public shareholding from 25% to 35%
Trading platforms for corporate bonds will be reformed to a more user friendly form that will also include issues arising out of capping International Securities Identification Number (ISDN)
Strengthening of corporate tri party repo market in corporate debt securities
Enabling stock exchanges with the notion of allowing AA rated bonds as collateral
'Annual Global Investors Meet' for attracting global investment in India
Enabling FPI subscription to listed debt papers of Real Estate Investment Trust (REIT)
AUTOMOBILE
Framing the right incentives and charging substructure to encourage quick acceptance for electric vehicles through the FAME II scheme 
RURAL INDIA
Government focus on Gaon, Garib and Kissan (Village, Poor and Farmers)
'Jal Shakthi' (Water Power) Ministry will ensure 'Har Ghar Jal' (Water in every house) for all rural houses by 2024 by working in close association with the States
'Pradhan Mantri Gram Sadak Yojana' Phase 3 will be initiated to renovate the 1,25,000 km of road length over the next 5 years
In FY20, government will have 100 new clusters for 50000 artisans
An investment of Rs.80250 Cr for roads under Prime Minister's 'Gram Sadak Yojana'
By 2022, every rural houses will have electricity, with the exception given for those who do not intend for electricity in their houses
AGRICULTURE
Government to enhance Zero Budget Farming
10000 new farm organizations
Introduces ASPIRE scheme that is expected to develop 75000 skilled entrepreneurs in agro rural industries by setting up 80 livelihood business incubators and 20 technology business incubators
SPACE
Commercial up scaling of space power of India for more emergence in the sector
New Space India Limited (NSIL), a public sector enterprise is set up to steer the profits of ISRO
SPORTS
For promoting sports at all levels and making more sports persons in India, a scheme called 'Khelo India' under the National Sports Education Board is instigated
STATE OF ECONOMY
Railways need investment of RS.50 lakh from 2018-2030
For connecting the rural-urban divide and refining our transport structure, schemes like 'Bharat Mala', 'Sagar Mala' and 'UDAN' is introduced
To enlighten the public about Gandhian values, 'Gandhipedia' is being developed
Continual development of New India through explicit decree by the people in elections
NPA recovered RS.4 lakh Cr over the last 4 years and is down by RS.1 lakh Cr in the last one year
'Rashtrita Swachta Kendra' will be inaugurated at Rajghat on October 2
The Indian public have endorsed the two goals for our nation's future and are National Security and Economic Growth
Reached the 1 trillion dollar economy over the duration of 55 years, but added 1 trillion in just 5 years
We can reach very well reach 5 trillion dollars in the next 5 years
Every citizen could benefit from this government who has always sticked to the ideology of 'Mazbooth Desh Ke Liye Mazbooth Nagarik' (Strong citizens for strong nation)
Government propose 10 point vision for New India
India will become 3 trillion economy in 2019 and is aiming towards the set goal of reaching 5 trillion dollar economy in the coming years
Connectivity is the lifeline of economy