When the user opens the Accoxi account, the Notification icon will always appear on the top right side of the title bar near the profile menu.
By clicking on the notification icon, a new tab will appear on the screen with the list of current notifications. Users can select the required one from the tab or can click on View all option to get all notifications.
When click on view all option, it opens to Notification Master Page.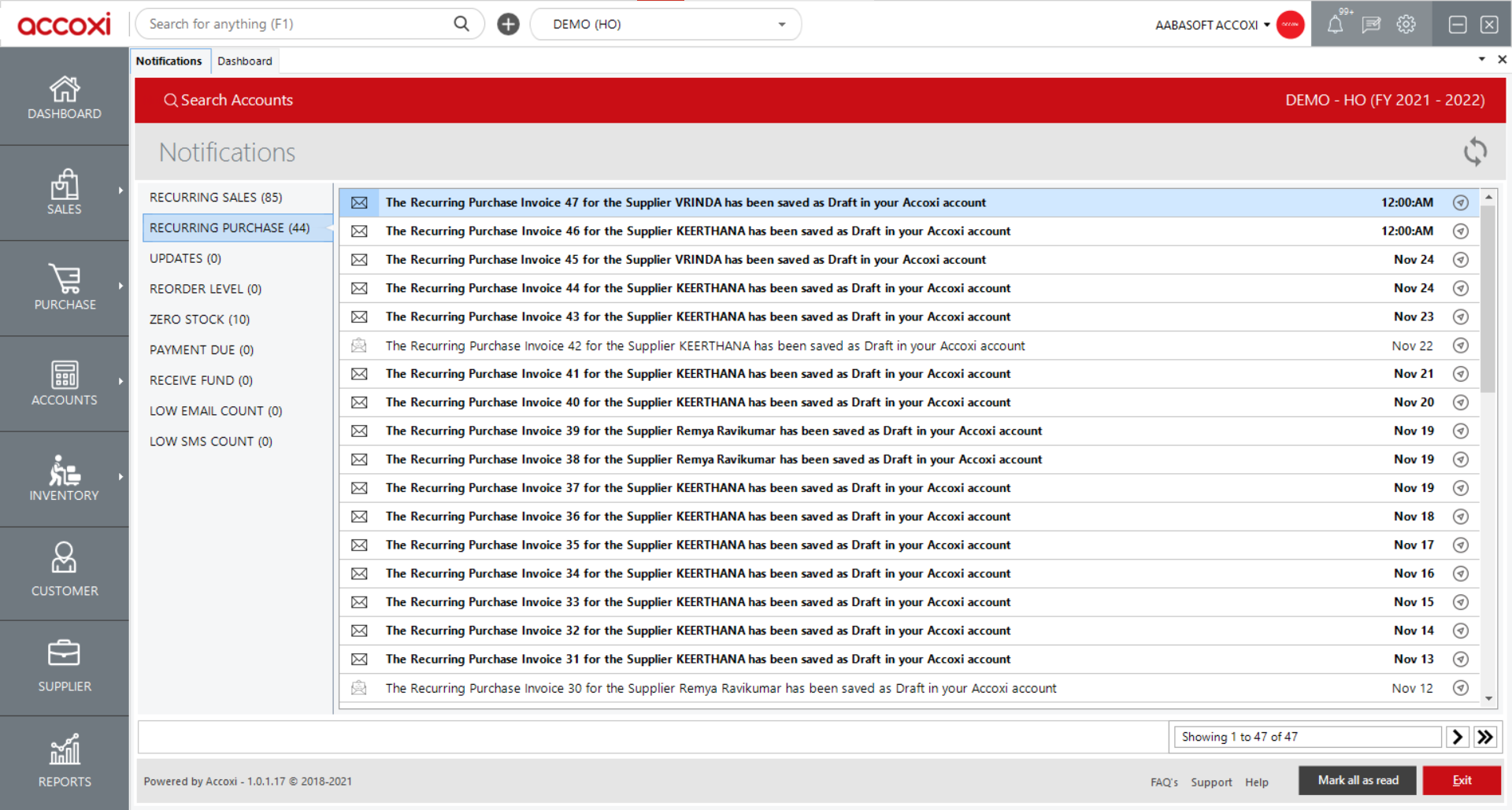 It includes various heads and the number of notification will be mention with each heads. User gets timely information regarding Recurring sales, Recurring purchase, Updates, Reorder level, Zero stock and Payment due.
It provides the information as a message and user can set the function by clicking on it. While clicking on the notification message, it opens to the related function.