1. Filter option
Filter options in the Supplier route enable the user to filter a particular route name. user can click the filter drop-down list or enter the route name on the search option
2. Refresh button
If the latest data is not displayed then click on the refresh button
3. Add a New option
Add new option enables the user to create a new Supplier route
 Steps to create a new Supplier route
Click on the Supplier route under the Purchase section
Click on the add new button
Enter the new Supplier route information in the "Route Name" field
Enter any remarks if any,
Click save button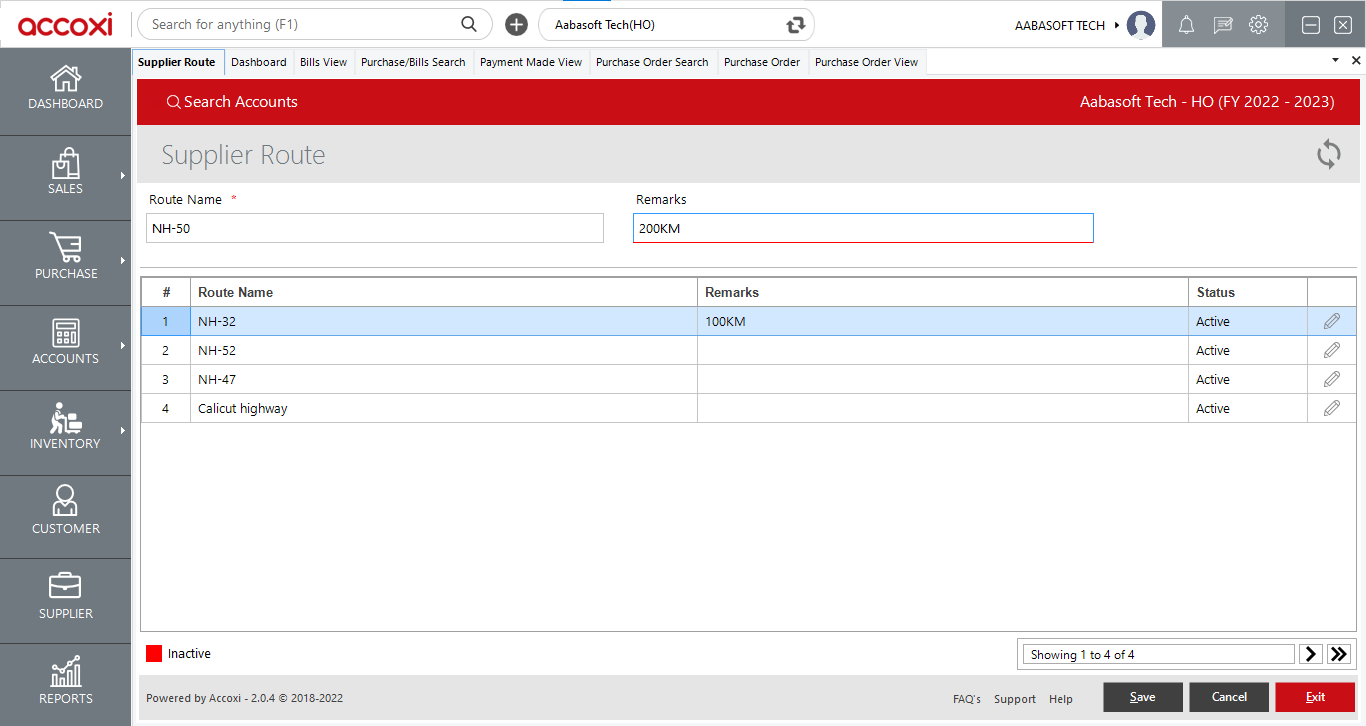 4. Export option
User can export their data in excel format
Click on the export menu and the user can select the location and save the data
5. Status option
User can set their route as either active or inactive. If there is no supplier for a particular route then the user can change the route status to inactive
6. Edit option
If the user wants to make any changes related to the supplier route, it can be done through the edit option.
By clicking on the edit option user can make changes to the route name and remarks
7. Inactive option
On the status menu, the red color indicates the details of the inactive supplier route
8. Pagination control
It controls the page navigation and the page size. Page size can be set to 10, 20, 50 & 100. While clicking on the Go Button (>) user can jump to the said page.