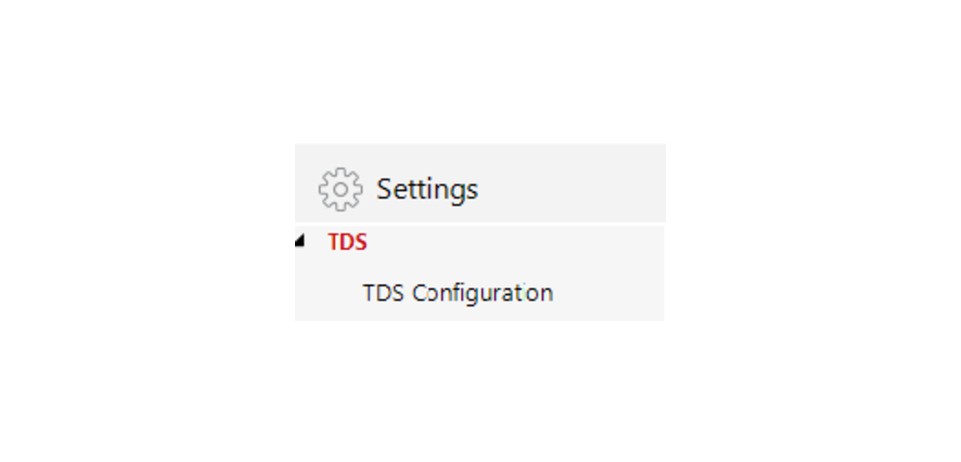 Click on the Settings menu on the top right side of the page. Then list of settings tab will open.
Select the option TDS Configuration from TDS option, then it opens to Manage TDS page.
Manage TDS
It consist of various menus and it shows the details of created tax name, its section and tax rate.