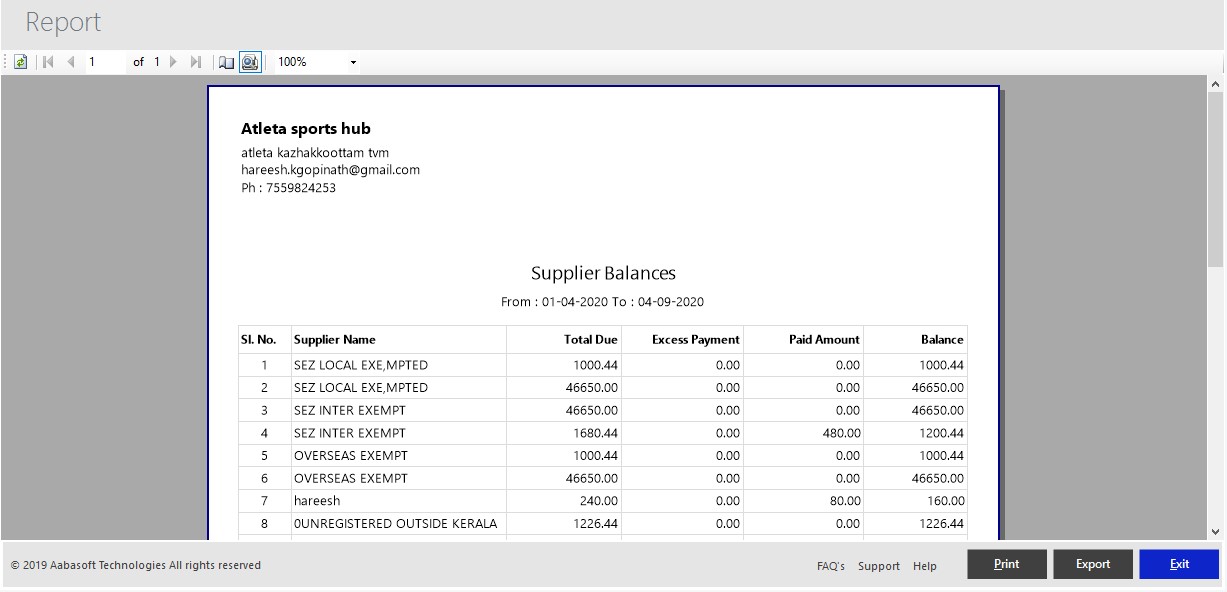 1.Page setup option bar: Users can adjust the page view using the page setup option bar.
Users can refresh the page to update any changes made.
Users can navigate the page using the first page, previous page, next page and the last page
And it also shows the current page number and the otal number of pages of the report.
And by giving page number in the current page number box and pressing enter. It jumps to the said page.
The page setup button allows the user to define the paper size, orientation and the margins of the report.
User can switch between interactive layout and print preview layout using the switch button
The adjustment of the zoom size of the report is also available in the page setup bar.
2.Print: Users can print the reports in the reports module by clicking the print button user will be redirected to print setup window where the user can adjust the print options.
3.Export: ACCOXI provides the feature for the user to export the report data into different file formats like excel, pdf, rtf, csv, MHTML, image etc.by clicking the export button user will be redirected to save as window where user can input the file save location and file format.
4.Exit:  Users can close the supplier balances reports window by clicking the exit button.