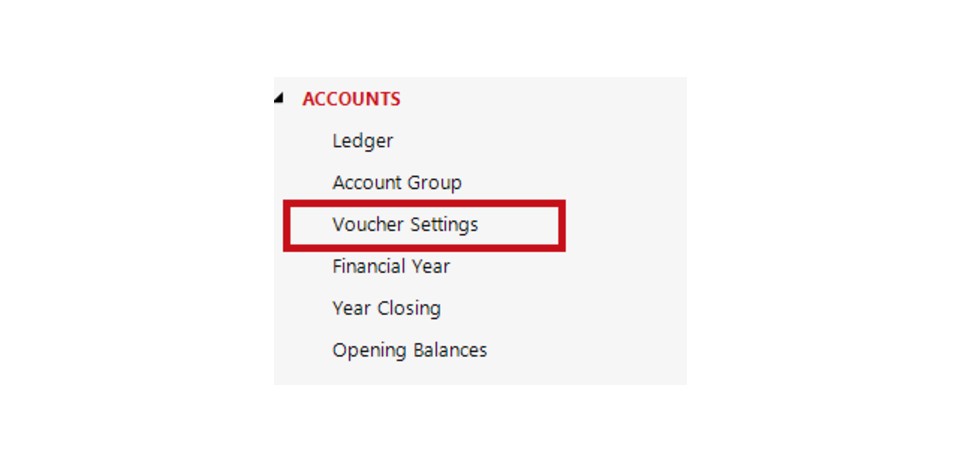 Steps to change Voucher Settings
1.Click on the Settings menu on the top right side of the page. Then list of settings tab will open.
2. Select the option Voucher Settings from Accounts head, then it opens to Voucher Settings page.
3.It shows the details of all the vouchers and user can change or reset the voucher display name.
4.User can set the series of the voucher on the series column. To add series for a voucher, select a voucher first and click on the series field. Then add required number and press Enter key. User can see the new series on display format field.
5.Voucher format of each voucher automatically appear on the field. User can change or reset the format by clicking on format field and enter required format. After change the format, user can see new format on display format field.
6.User can set the starting voucher number for each voucher and it related with current voucher number. To add new starting number, click on the starting voucher number field and enter the new number. After enter the number, current voucher number will also change and it shows the same. User can't change the starting voucher number, if it already begins or current voucher number is above than one.