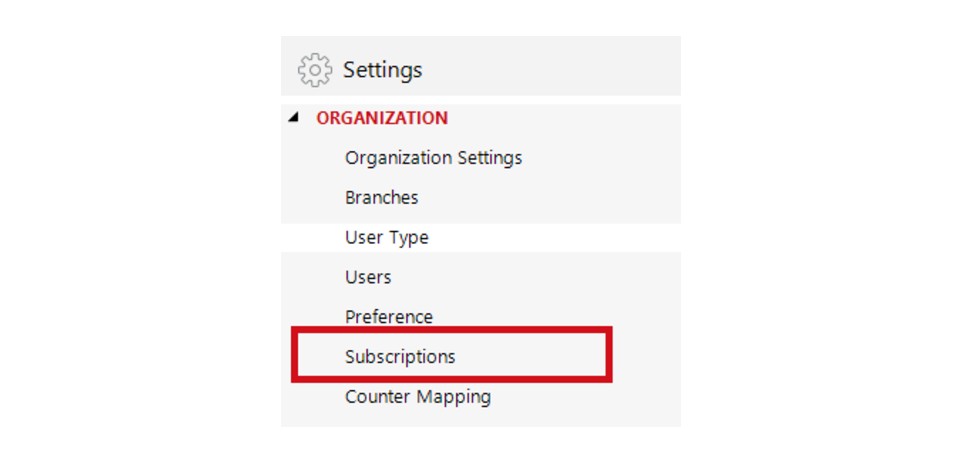 Click on the Settings menu and select Subscriptions from the Organization head.
When clicking on the Subscription, then it opens to the subscriptions page.
Subscriptions
Subscriptions consist of various information regarding the purchased features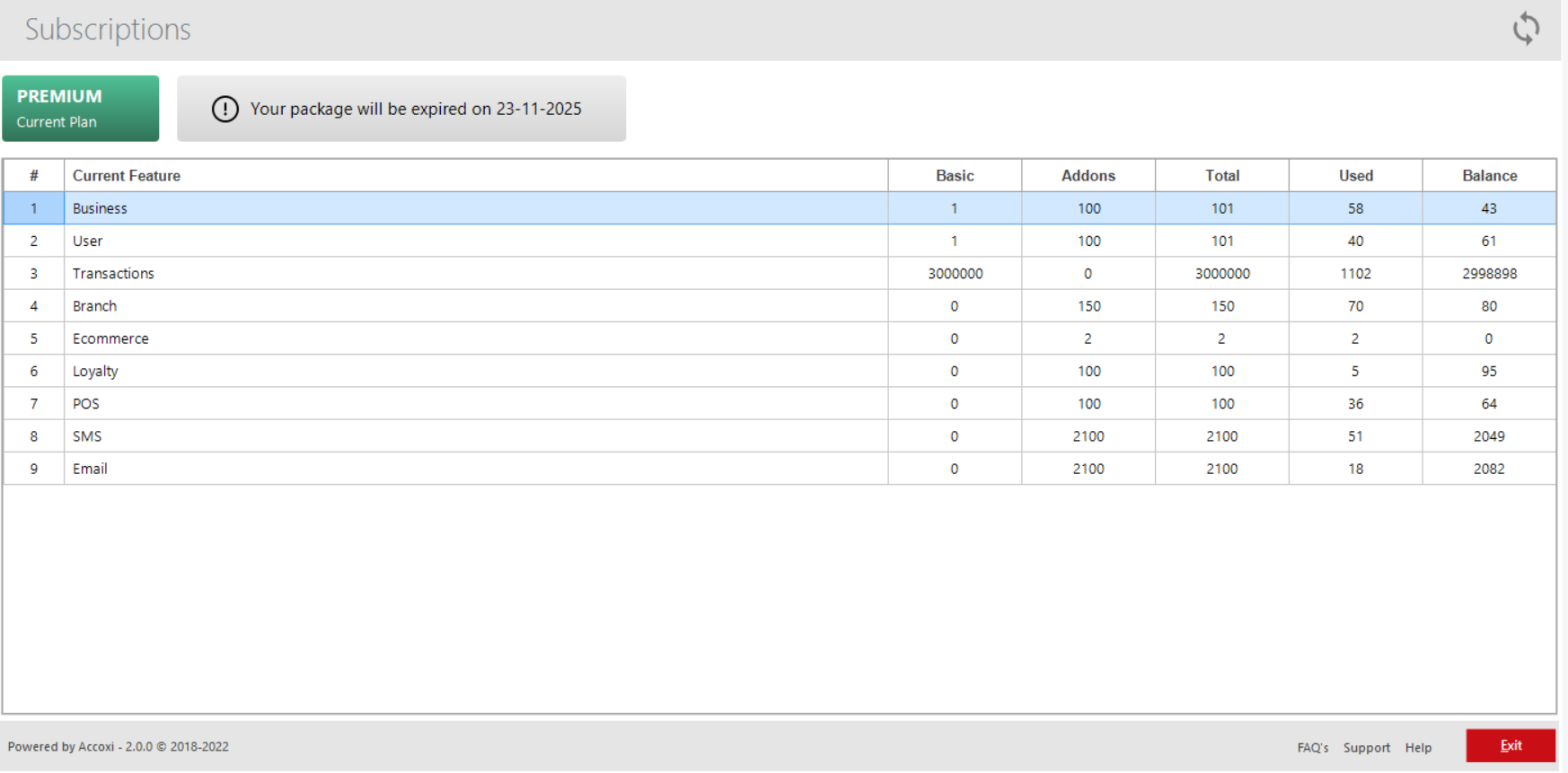 1. Refresh
If the latest data is not displayed, click on the refresh icon on the top right corner of the page to fetch the new data. 
2. Features
It shows the details of purchased features with the software along with the total number, used, and balance number of each feature.