To access Monthly Analysis Form:-
Click on ACCOUNTS section -> Select Organization Unit -> Monthly Analysis
Menu's available in Monthly Analysis Search Form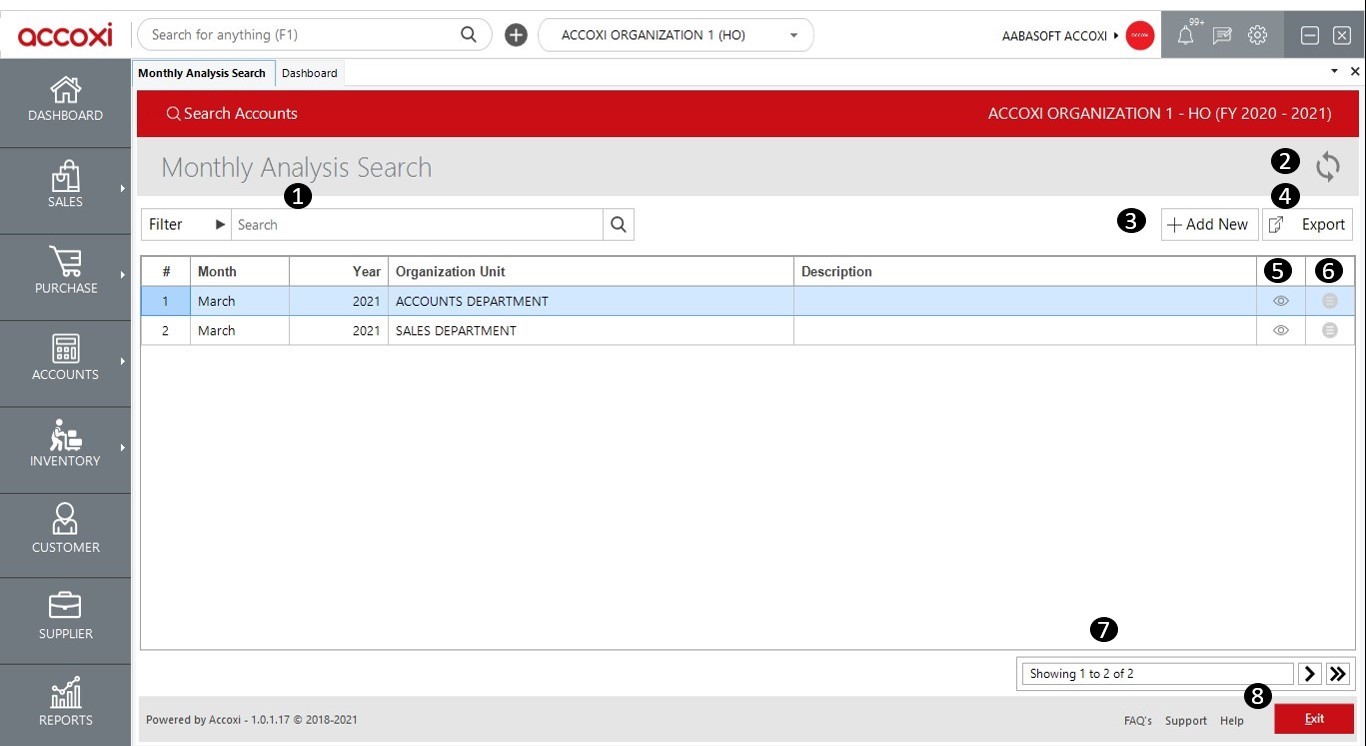 1. Filter option
The Filter option Of the Monthly analysis form Can Be used In Two Ways-Either You Can Directly Enter The OU name Into The Search Bar Near The Filter Option Or By Clicking The Filter Dropdown.
Users Can Filter the Data by OU name, description, and monthly wise.
2. Refresh button
If the latest data is not displayed then click on the refresh button
3. Add new option
Add new option enables the user to create a new monthly analysis
4. Export option
User can export their data in excel format
Click on the export button and the user can select the location and save the data
5. View Option
Users can view the monthly analysis generated on a particular OU using this button.
6. More option
EDIT OPTION: If the user wants to make any changes relates to OU Monthly analysis, then it can be done through the edit option. By clicking on the edit option user can make changes to allocated amount and can also give remarks
DELETE OPTION: To delete the created OU monthly analysis user can use this button.
7.Pagination control
It controls the page navigation and the page size. Page size can be set to 10, 20, 50 & 100. While clicking on the Go Button (>) user can jump to the said page
8. EXIT OPTION:
Below the pagination control, there is an exit button. If you want to exit the Monthly analysis search page click on the exit button.