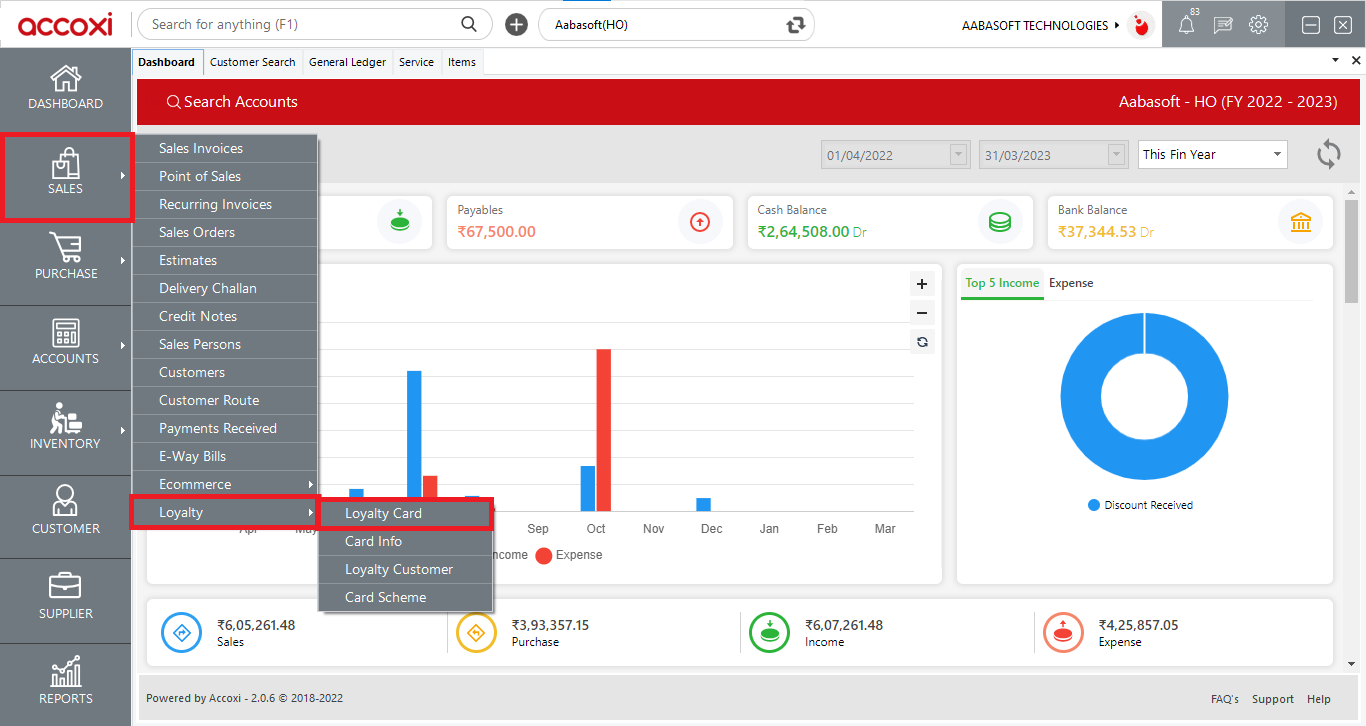 Click on the Sales module and select the option Loyalty
Click on Loyalty Card and it opens to Loyalty Card Search page
Loyalty Card Search
It shows the details of existing loyalty cards that are already created and the user can create a new card master, can export the data within this form.

Data Available in Loyalty Card search table
| | |
| --- | --- |
| FIELDS |                      DESCRIPTION |
| Card name | It shows the name of a particular loyalty card |
| Expiry rule | The expiry rule is the rule, that shows the validity of a card in the number of years |
| Card issue amount | It shows the amount required to issue a card |
| Minimum points to be redeemed | Users can set the minimum point level to redeem points; this column shows the minimum points required to start redeeming. |
| 1 Point value (INR) | It shows the value of one point of a particular card |
Menus Available in Loyalty Card Search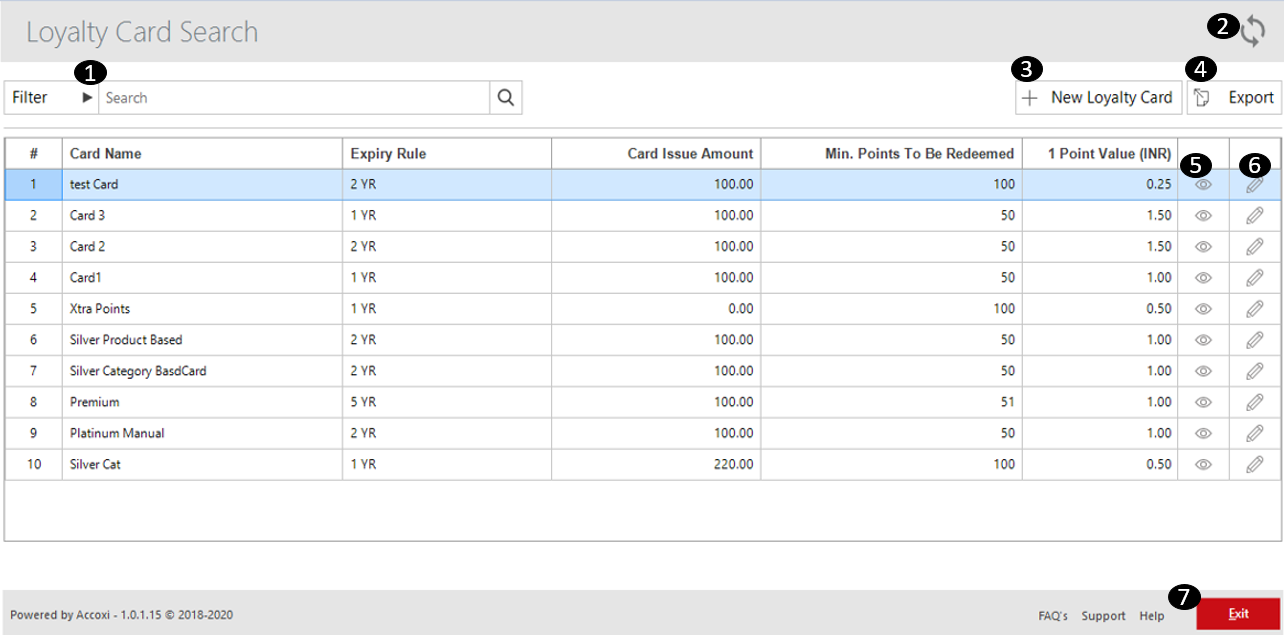 1. Filter
The filter menu enables the User to Filter the Loyalty card details according to Card name, Expiry rule, Card issue amount, and min points to be redeemed.
2. Refresh
The refresh option helps the user to fetch new/latest data.
3. +New Card Master
It is the menu option to create a new card master. By clicking on the +New card master, it opens the new card master form.
4. Export
The Loyalty card master list can be exported to Excel format. Click on the Export button at the top right corner near the +New button. Select the file location and click on save
5. View the icon
This icon redirects the card master form.
6. Edit
The Edit menu helps the User to edit or correct the details that are entered in the card master and can save again after it.
7. Exit
Click on the exit menu to close the window and redirect to the previous page.
New Loyalty Card
Steps to add a New Card Master;-
Click on the Inventory module and select Loyalty
Select the option Loyalty card, then it opens to Loyalty card search
Click on +New Card Master to create a new card
Enter the details of the card name, card amount, card points and point values, etc.
After entering the details, click on Save to create a new card master